WE'RE EXPANDING OUR WORKFORCE – JOIN THE COLT TEAM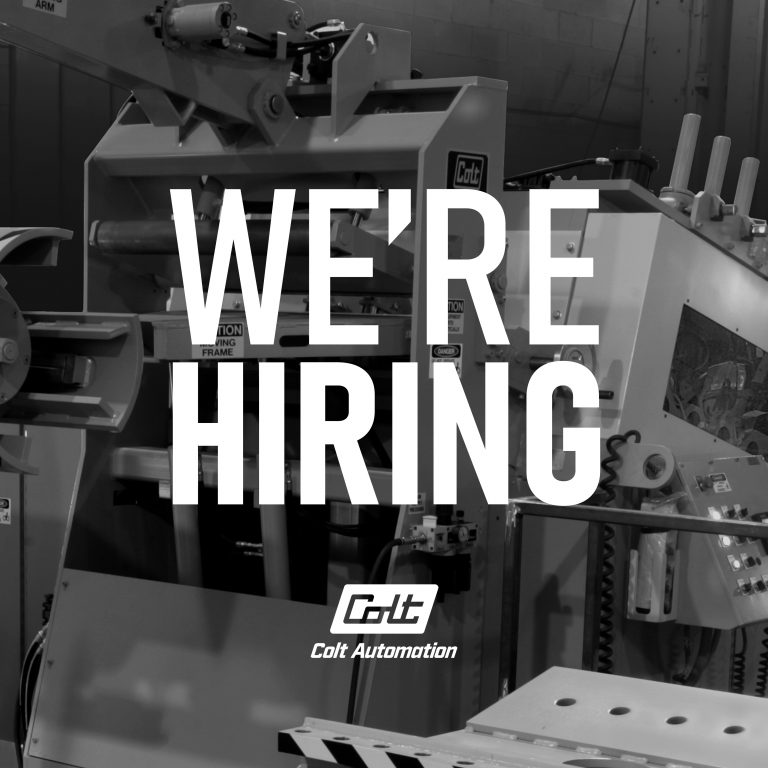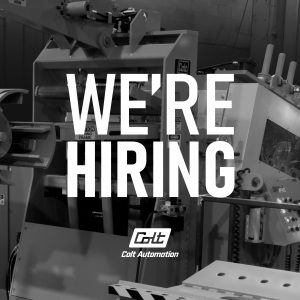 COLT IS EXPANDING ITS WORKFORCE AND CURRENTLY LOOKING FOR CANDIDATES FOR THE FOLLOWING POSITIONS:
1. CONTROLS ENGINEER
JOB SUMMARY:
This position requires the ability of developing and programming custom automated equipment. Capable of being a valuable, and productive part of the team on large, single and interconnected Feed Lines and Feed line machines. Provide technical support to external and internal customers. Analyze project requirements and perform technical calculations supporting design including electrical requirements, safety standards, PLC and servo controls.
DESIRED SKILLS:
• College / University in Electrical Engineering and or relevant education and experience
• Previous experience in a plant environment is an asset
• 5 + years experience in similar roles, preferable in the heavy equipment industry
• Proficient in electrical design,  automation controls and sequential programming
• Must be able to work as part of a team
• Strong communication, analytical and critical evaluation skills
2. CNC MACHINIST
JOB SUMMARY:
The CNC Machinist will operate precision CNC machinery to produce high quality parts per blueprints and engineering specifications. Colt has CNC Horizontal Milling, Lathe, and Boring Equipment. 
DESIRED SKILLS:
• High School Diploma or Equivalent preferred
• Experience working as a CNC Machinist is required. Will continue to train the right candidate 
• Strong problem solving and decision-making skills 
• Strong mechanical aptitude with the ability to learn
• Manual lathe, mill, drill, and surface grinder experience an asset.  
• General manual machining skills an asset.
• Ability to machine angles, contours, lines, spheres, etc 
• Ability to work both independently and in a team environment 
3. GENERAL MACHINIST
JOB SUMMARY:
The General Machinist will operate Manual Lathe Machinery.  This position involves set up and operation of lathe and milling machines to prescribed tolerances. Operate conventional engine lathes, milling, grinding, drilling, sawing, and boring machines. 
DESIRED SKILLS:
• General Machinist Certificate or equivalent experience
• At least 5+ years as a general machinist using the same or similar equipment
• Analytical problem solving skills
•  Able to run and operate a conventional Lathe (Turning) Machine proficiently
•  Work with surface grinders and radial drill
•  Must be able to work overtime on occasional basis
•  Ability to read & interpret blueprints, drawings, charts & tables.
4. FIELD SERVICE TECHNICIAN
JOB SUMMARY:
The Field Service Technician drives services success that improves customer satisfaction. Providing service and customer support during field visits or dispatches.
Managing all on-site installation, repair, maintenance and test tasks. Diagnosing errors or technical problems and determining proper solutions.
DESIRED SKILLS:
• Completion of a formal apprenticeship and valid electricians license required
• 5+ years of previous experience reading, interpreting and following electrical power schematics and blueprints. Ability to read blueprints
• Extensive knowledge of electrical systems, panel controls and wiring
• Proficient in the use of test meters and other diagnostic equipment
• Excellent analytical and problem-solving skills
• Ability to use specific hand tools and power tools
COLT Automation celebrates over 55 years building the best Coil Processing Equipment and using the latest technology. COLT is a vibrant, growing organization that relies on the best people to continue to develop and outpace the industry. COLT Automation's philosophy of leading by example is one of many qualities of a "best in-class" organization. The reliability of our equipment has been the reason our customers return year after year.
Colt Automation Ltd. believes in the importance of diversity, inclusivity, and belonging. We value the unique experience that each person brings and believe that human differences make us stronger.
We strive to be a workplace where every person feels welcome and valued.
We are an equal opportunity employer and do not discriminate on the basis of race, religion, sex, national origins, age, sexual orientation, gender identity, or disability.
Special accommodations for candidates with disabilities are available upon request. Should you need accommodation please contact our Human Resources office directly at: employment@coltauto.com