ELECTRONIC SERVO ROLL FEEDERS & FEEDER / STRAIGHTENER COMBINATIONS
Your Trusted Partner since 1965
"The Brains of the Feed Line"
All Colt Feeders are built for precision feeding in high speed production environments. Available in light-duty, medium-duty, heavy-duty, and extra heavy-duty units.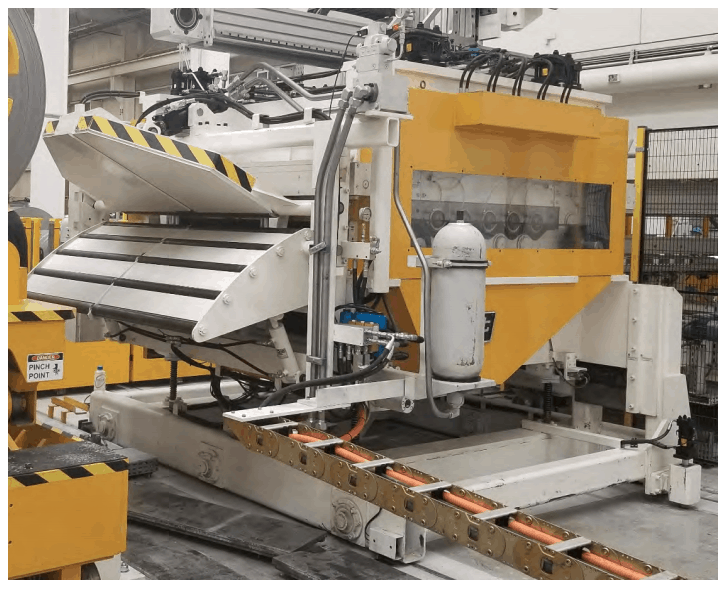 Servo Roll Feeders - All built with:
• 2 or 4 roll design
• For speeds to 500 FPM
• 52100 Aviation bearing quality roll material (Rockwell 60/64)
• Back-up roll support from single to quadruple backup rolls to limit deflection when running narrow or AHSS material
• With Advanced 2 Generation Servo Drive Feed accuracy to .001"
• Optional end of stock sensors, batching & gagging, full press control integration
• Optional pull through Straighteners
• Traversing options to accommodate stackers, robots etc.
•Also available as a Feeder with a Pull Through Straightener (PTS)
Also available in high speed format to 500 FPM CERF-40 (4 Roll)
• Full Rack & Pinion Hydraulic Piloting
• Traversing or Stationary
• 8" / 200mm full diameter rolls
• Counterbalance Entry & Exit Pinch Rolls for light-gauge
•Also available as a Feeder/Straightener combination CERFS-80
Colt Automation can
provide many optional
features to fully automate
the entire feed process.