Colt Automation designs coil processing feed lines to meet the most demanding environments. Let our talented design team provide a solution for you. 
Conventional Feed Lines
Colt Conventional Coil Feed Lines have been specifically engineered to meet your long-term and short-term needs and are suited to all press types.

Conventional Feed Lines include: Uncoiler, Peeler/Threader, Straightener, Threading/Looping Table, Servo Feeder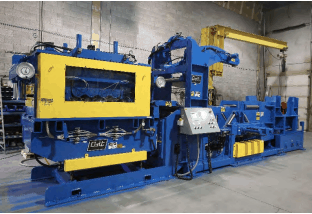 Combination Cradle-Straightener units provide for ease in loading. With the optional coil storage rack installed, there is practically no downtime waiting for Coil changeover, maintaining high productivity.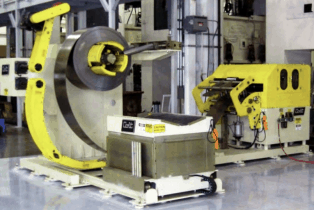 Colt's Space Saver Feed Lines offer the same performance using less space. Light Gauge or Heavy Gauge, thick or thin.
Colt Automation equipment is designed for today's working environment. Don't let your feed equipment be the weakest link, purchase Colt every time.