It's What's Inside That Counts

COLT Coil Handling Components consist of:
Uncoiler or Reels – powered or brake tension controlled. A variety of different size and configurations to control the payout of material.
Coil Staging Equipment
including: Coil Cars, Upender's, and Turnstiles. 
Peeler/Threader Equipment with built-in dekinker and peeler blades for hands-free threading from the Uncoiler or Reel into the Straightener.
Straighteners
with a variety of options and sized rolls from 2" dia to 8" dia, different widths from 6" to over 84" with Inclined heads, vertical heads, and Alligator opening heads.
Threading Tables of all varieties including; Bombay Style, Single Flip Up, Scissor Threading Tables and Pivot Threading Tables. 
Servo Controlled Feeders
: Feeders with Pull Through Straighteners, Feeder/Straightener Combinations 2 & 4 roll feeders, profile feeders, high speed (500+FPM).
Coil Tail Technologies: Electromagnetic Microfeeder, Servo Controlled Tail Feeder and many different materials support options for end of coil processing and blanking operations. 
All COLT feed line components is designed with leading edge controls and can be manually operated or very automated for optimum performance, allowing maximum production output and consistent operations, all without compromising safety.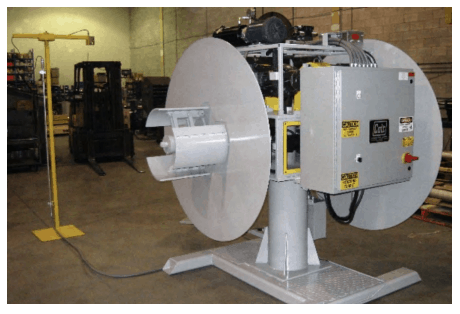 Single & Double Reels/Uncoilers
Non-Powered with air braking or Power Options.

Available with Traveling Reels or Traveling Coil Cars.

All available in light, medium,
& heavy-duty.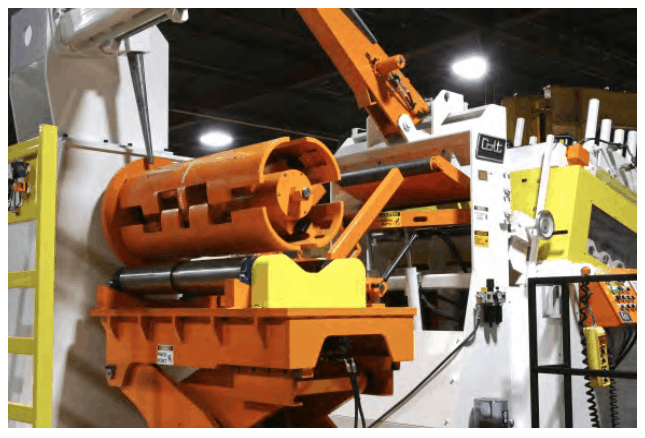 Coil Cars & Coil Staging
Stationary and Traveling Coil Cars of all varieties.

Coil Staging Stands and Coil Shuttles.

Stationary and Travelling Upenders & Turnstiles.

Designed to keep coil changeover times low. A staged coil increases efficiency and increases production. COLT has a coil staging option for every environment.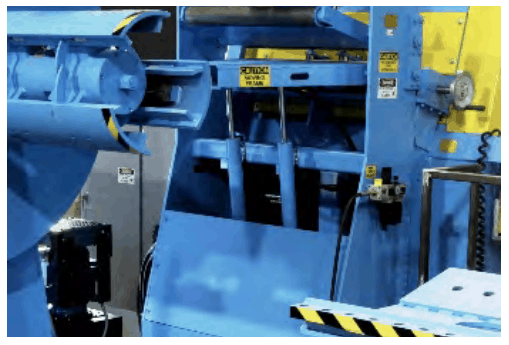 COLT's Peeler/Threader
COLT engineered a separate machine to do the job right. Usually attached at the entrance of the Straightener.

A "Must Have" for hands-free threading.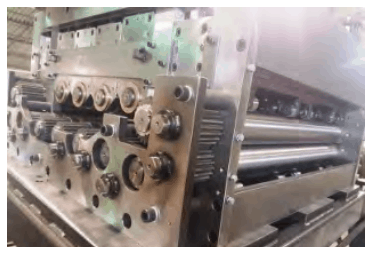 Powered Straighteners
Our Straighteners are designed and proven to run for years.

We build them tough and strong, using only the best material available including: Aviation Grade 52100 Roll Material, Induction hardened, and cylindrically ground.

The same material is in all of our Straightener's (light, medium,
Heavy-Duty and Extra Heavy-Duty).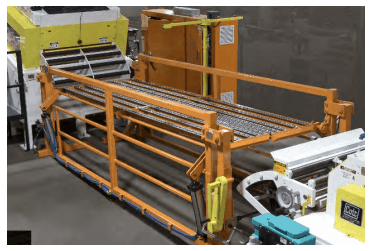 Threading Tables
To Bridge the gap from the Straightener to the Feeder,
COLT Offers:

Single Flip-Up, Double Bombay Style, Pivot, and Scissor type Threading Tables.

Fully Adjustable with flow rail design.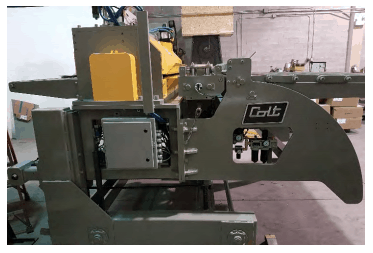 Roll Feeders
The Brains of the Feed Line. All COLT Feeders are built for precision, feeding in high speed production environments.

Available in light, medium, heavy and extra heavy-duty.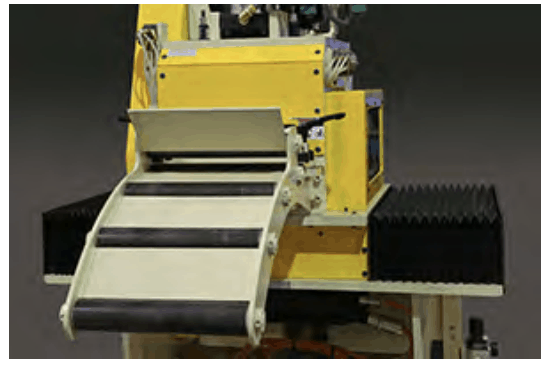 Zig Zag Feeders
COLT Zig Zag Feeders utilize a shuttling motion of the coil stock over a single station blanking die, thus saving the cost of double die operations for the same output. The machine illustrated has a zig zag motion of +/- 5.0″ from the machine centre line, providing a maximum lateral shuttle of 10.0″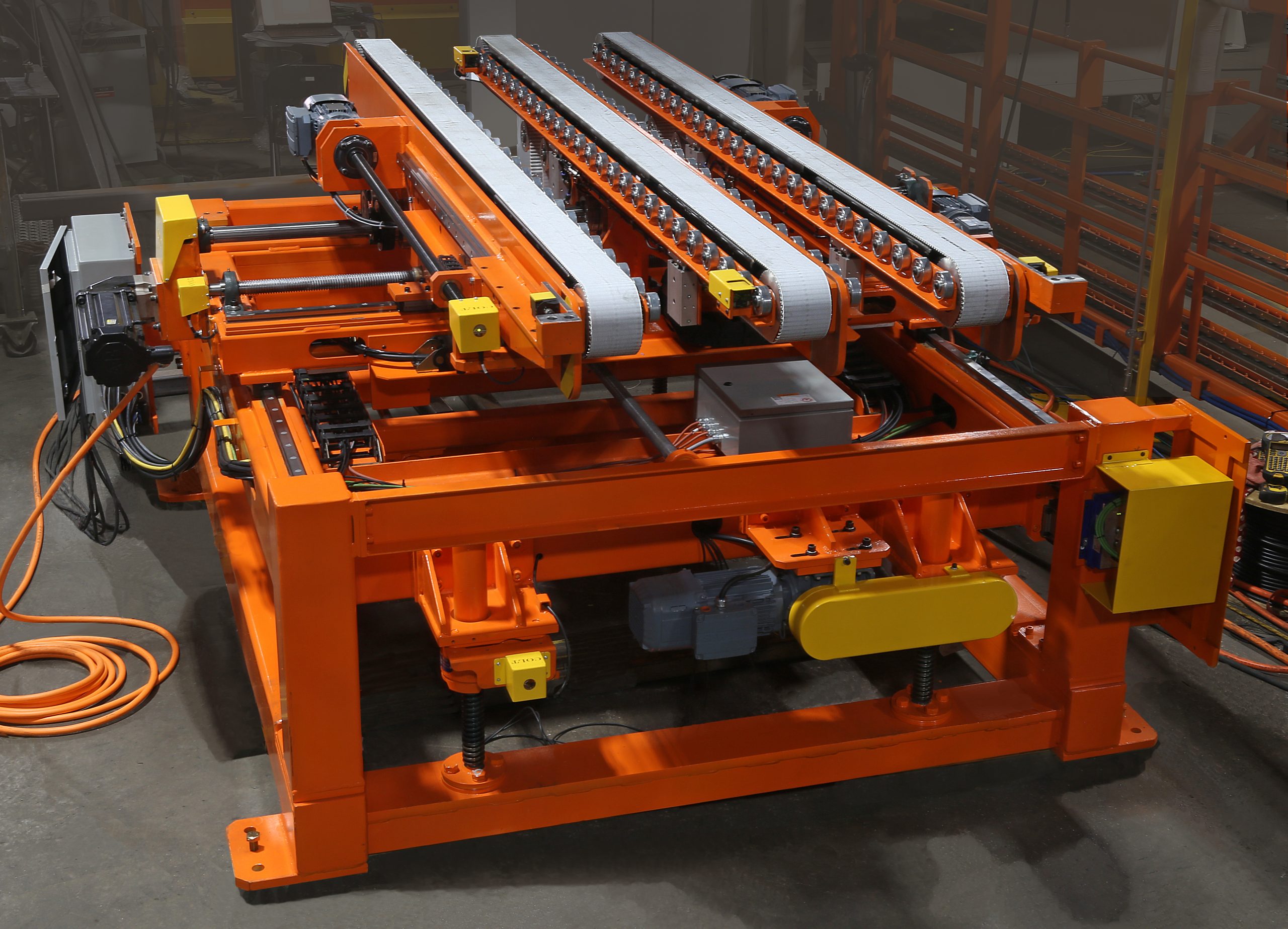 Micro Feeders
Electromagnetic, Fixed or Adjustable single or multiple lanes to engage coil tail and to be used for blanking operations.
COLT Automation equipment is designed for today's working environment. Don't let your feed equipment be the weakest link, purchase COLT every time.